Job Postings for Kelleway Mortgage Architects
Mortgage It Right!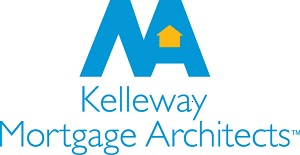 Entry Level Position (Full Time 16 Month Employment Contract)
Mortgage Fulfillment Specialist (unlicensed)
(unlicensed, $28,000 to $30,000 annual base salary plus deal bonuses)
advancing to
Mortgage Underwriter (licensed) Level 1
(licensed as a mortgage sub-broker in BC,
$30,000 to $32,000 annual base salary plus deal bonuses)


Employer: Glen Kelleway, Senior Mortgage Broker & Owner, BSc, AMP
Location: Home Office, 21495 Exeter Avenue, Maple Ridge, BC V4R 2K3
Start Date: June 2017 (negotiable depending upon availability)
Employment: 16 Month Term - Full Time Position
Reports to: Senior Mortgage Broker

This is an entry level position for someone in the process of writing the mortgage sub-broker licensing exam (via UBC Sauder School of Business) in British Columbia or who has just passed the exam. Our business is growing and we need a results-oriented individual eager to join a boutique team of mortgage professionals. While Glen Kelleway, the Senior Mortgage Broker, fulfills the sales and mortgage planning role with his existing and expanding client base, the right individual will be trained to do the licensed underwriting work. This successful candidate will receive a salary plus bonus to operate from a fully equipped, dual-screened workstation at our home office in Maple Ridge. To fill this job posting, we are looking for someone with exceptional ability to engage clients in a friendly, knowledgeable manner while applying meticulous care throughout the mortgage origination process.

Glen Kelleway is a licensed mortgage broker who, since 2002, continues to successfully originate residential mortgages, and some commercial mortgages, through a variety of public and private lenders, both in BC and Alberta. Kelleway Mortgage Architects is affiliated nationally with MA Mortgage Architects, Inc., headquartered in Mississauga, ON.

SUCCESSFUL CANDIDATE WILL BE TRAINED
TO TAKE ON THE FOLLOWING RESPONSIBILITIES

Client Communications & Updates
- Convey product and mortgage industry knowledge to clients with confidence
- Demonstrate exceptional client service primarily by email, phone and text messaging
- Demonstrate great care in keeping clients informed of their mortgage application progress
- Update client files promptly on various digital tracking systems
- Assist clients in preparing and completing mortgage applications for financing
- Interact with mortgage applicants for the collection of all required documents to satisfy mortgage commitment conditions
- Book client appointments and meetings for signing mortgage documents with senior broker
- Facilitate after funding services for clients with lenders as needed
- Demonstrate excellent verbal communication skills
- Generally keeps the application process flowing as quickly, efficiently and as friendly as possible from the client's perspective

Lender Communications & Updates
- Know, or learn in detail, lender underwriting guidelines, requirements, policies and procedures
- Submit and process mortgage applications, pre-approvals, conditional approvals and unconditional approvals within target parameters (e.g., hourly, same day or within 1 business day) depending upon priority of task
- Seek out, compare and contrast lender options (i.e., rate, product, term)
- Create short list of lender options with best pricing and product for broker review
- Demonstrate competence with operating D&H Expert and lender specific web portals
- Monitor and follow up on client files from application to funding to further establish and maintain high-efficiency ratios
- Provide timely, knowledgeable, courteous and respectful communication with a variety of lenders and their representatives

Third Party Coordination of Tasks, Communications & Updates
- Contribute to establishing congenial, positive and long term business relationships with a variety of professionals and participants involved with mortgage origination and real estate transactions (e.g., realtors, appraisers, mortgage insurers, lawyers, conveyance staff, accountants, financial planners, financial services staff, etc.)
- Coordinate and book third party tasks such as appraisals, home inspections, legal document signings, etc. as needed

Document Processing

- Documents include, but are not limited to purchase contracts, strata documents, income documents, down payment and appraisal reports
- Process all in-bound documents within 1 business day received via email, file drop, fax or hardcopy/scan. Electronically label, file, and update documents within appropriate client folders and database calendars.
- Review and validate documentation prior to submitting for lender review
- Send approvals received from lenders to clients on the same business day
- Achieve targets set for turnaround time of documentation flow
- Archive and close client files electronically
- Update marketing campaign data fields as necessary
- Prepare hardcopy forms, etc., for clients to sign (as needed)
- Scan documents (as needed)
- Use, or learn to use, a variety of programs (GoldMine CRM, Excel, Word, Adobe, etc) and also D&H, Lender web portals, LTO Search, BC Online, Solidifi, NAS, Floify, Alberta SPIN, Docusign, etc.)

Database (CRM) Updating & Use
- Create new contact records for leads and update records for past clients
- Create and update deal tracking within assigned parameters (e.g., same day or within 1-3 business days) depending upon priority of task
- Familiarity with GoldMine client contact software is preferred

QUALIFICATIONS
- Fluency in a second language is welcome but not required
- Minimum high-school diploma but prefer some post-secondary education<
- Upon hiring, be able to submit a complete police department information check and a personal Equifax credit report for review and approval
- Successful applicant will actively participate in their own career education through webinars, mandatory courses and industry sponsored events – plus one-on-one training

APPTITUDE
- Must have excellent organization and project completion skills with an awareness of the big picture
- Is an avid learner and problem solver who seeks out answers within a dynamic environment
- Values and demonstrates a highly ethical approach to mortgage origination and financing
- Productivity oriented with meticulous attention to detail, timing and sequence of tasks
- Ability to follow guidelines, seek advice and implement policies & procedures accordingly
- Proactively and calmly works independently towards strict deadlines within a busy environment
- Works well as part of a sociable, productive and high-volume team
- Is consistently punctual and displays a congenial, positive attitude in the workplace

SALARY
- If Unlicensed, $28,000 to $30,000 annual base salary plus deal bonsuses
- If Licensed as a mortgage sub-broker in BC, $30,000 to $32,000 annual base salary plus deal bonuses

HOW TO APPLY

STEP 1 Upload your cover page and resume to DropBox

STEP 2 Call 604 519 7070 to leave a voicemail with the following information:
a. Your first and last name
b. A brief explanation of why you believe you are the one to fill the job position
c. Your preferred start date
d. Your expected monthly salary range
e. Your preferred contact information
(email address, text number, phone number )
f. The time of day you can be reached at your preferred phone number

STEP 3 By May 31, 2017, if you are selected for the short list of applicants, we will email you an application form.

STEP 4 In-person interviews at our office will be scheduled between May 22-Jun 15, 2017. Please provide contact information for three references at the interview. You will be asked to complete an online workplace personality survey and provide us with a copy of your results.

STEP 5 We plan to hire in June 2017 with a start date soon afterwards once an employment offer is accepted in writing. Providing a valid Criminal Record Check report and acceptable personal Equifax report are conditions of hire.
Blog Post Categories
Alt-A Lending Options
(1)
Announcements
(12)
Builder's Lien Removal
(1)
Community Relations
(1)
Credit & Debt
(13)
Down Payment
(2)
Education and Courses
(4)
Foreclosures
(1)
Fun Tips
(19)
Home Improvement
(1)
Legal Considerations
(2)
Line of Credit (LOC)
(1)
Mortgage Lenders
(2)
Mortgage Renewals
(5)
Mortgage Trends & Rates
(10)
Mortgage Types
(6)
Moving to Next Home
(2)
My Mortgage Planner App
(4)
Price per Square Foot
(1)
Prize Draw
(18)
Property Types
(8)
Purchase + Improvement
(5)
Qualifying for a Mortgage
(8)
Real Estate Contracts
(2)
Real Estate Market
(9)
Real Estate Taxes
(5)
Recipes & Serena's Tasty Tidbits
(3)
Relocation in/to Canada
(1)
Blog Post Archives
October 2019
(7)
September 2019
(4)
August 2019
(4)
July 2019
(5)
June 2019
(4)
May 2019
(5)
April 2019
(5)
March 2019
(5)
February 2019
(7)
January 2019
(8)
December 2018
(5)
November 2018
(7)
October 2018
(7)
September 2018
(5)
August 2018
(5)
July 2018
(6)
June 2018
(4)
May 2018
(4)
February 2017
(3)
October 2016
(4)
September 2016
(1)
August 2016
(6)
June 2016
(5)
March 2016
(4)
December 2015
(3)
November 2015
(1)
June 2015
(5)
April 2015
(5)
January 2015
(2)
December 2014
(1)
October 2014
(3)
July 2014
(4)
April 2014
(2)
October 2011
(1)

Subscribe to Blog RSS Feed
---
Free Mortgage Evaluation
---
Quick Links
---
---
Latest News

2019-11-13 -
Canadian dollar hits one-month low as trade deal doubts w...

2019-11-11 -
CHMC reports annual pace of housing starts slowed to 201,...

2019-11-06 -
Toronto home prices rise in October as listings plunge 18.8%

2019-11-04 -
Can't afford a financial plan? You can get a money chec...
---
Mortgage Minutes