Mortgage Blog
Mortgage It Right!
Pride in Ownership Can Pay Off
December 16, 2019 | Posted by: Kelleway Mortgage Architects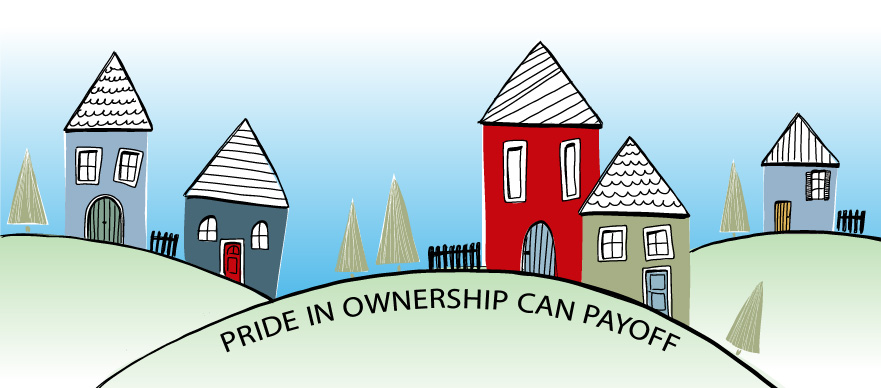 Any prospective homebuyer knows this situation well. You're set up for a viewing but when you get there the property condition is less than ideal. Maybe the counters are cluttered, the kitchen sink stacked with dishes, or the basement hiding its full potential beneath stacks of boxes never unpacked. Immediately, you're turned off and move on to another property.
For the owner, that's a sale opportunity lost.
In a lot of cases, buyers can't really see beyond what's in front of them. A mess makes the home's full potential harder to see and a mess will cost the seller money.
It's been said that a messy home, compared to a clean home, can easily result in a $20,000 price difference.
This should be motivation to invest in a weekend of washing walls, de-cluttering, taking the trash out, running the vacuum and putting some elbow grease into any property one is planning to list for sale.
There are few simple things during this time of year that can help make your home stand out above the rest.

If you want to boost the winter curb appeal before prospective buyers set foot in your home, be sure to clean the walkways. A little maintenance goes a long way.

Every season has its colours. Change bedspreads, pillows and rugs to match the season. A fresh coat of paint or even an accent wall is a lovely touch.

The fresh scent of cinnamon or ginger are perfect for the winter season. Few things are more welcoming then a home that smells of fresh baking. You can also decorate your home with the fruit of the season in a decorative bowl.

The change of season is a great time to make sure maintenance is up to date. For the exterior, that means cleaning gutters, windows and deck. Be sure the pool is properly covered for the winter. Indoors, make sure the furnace and all electrical components are working perfectly.
The days are short, the weather tends to be a little unpredictable, ensure the home is bright. Replace any burned out lights both inside and outside and before a buyer comes in for showing, turn on every single light inside and out. Keep blinds and curtains open to let in as much light as well.

FOLLOW