Mortgage Blog
Mortgage It Right!
COVID-19 Pandemonium: The Novel Corona Virus has infected Mortgage Rates
March 27, 2020 | Posted by: Kelleway Mortgage Architects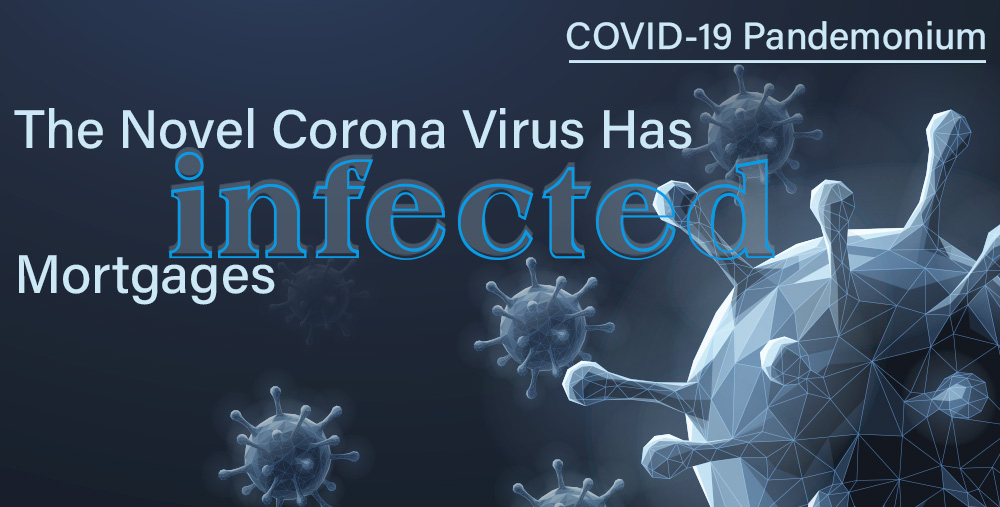 Over the past few weeks, the Fixed Mortgage Rates have been falling as they do when the bond rates are dropping. This is the link to the Canadian 5-year bond rate chart. Find the 1-month view and see the drop from 1.3% to 0.35% earlier this month. Why is this important? The bond rate jumped on Friday up to 0.67 and today it is down to 0.59. What does this mean to YOU the mortgage borrower? We are in for volatility on both the fixed and variable mortgage rate markets.
For example, 5-year fixed rates price in about 2% above the bond rate. Fixed rates do not move daily however they will move when there are significant fluctuations in the bond yields on which the fixed rates are based.
---

Your Mortgage Choices and COVID-19
Call Glen at 604-476-0053 or
866-476-0053 to ask
"What to Do Now?"
---
Need Advice if Your Income is Being Affected by COVID-19?


Here are some websites to visit and numbers to call. Check it out NOW and maybe you could skip a payment before you run into trouble.
CMHC Advice
about Dealing with Mortgage Payment Difficulties
Bank of Montreal 1-877-895-3278
CIBC 1-800-465-2422
ENVISION FINANCIAL 1-888-597-6083
FIRST NATIONAL 1-888-488-0794
MANU-LIFE 1-800-567-9170
MCAP 1-866-809-5800
PROSPERA 1-920-882-4800
RMG 1-866-809-5800
Royal Bank 1 800 769-2511
SCOTIA 1-800-472-6842
STREET CAPITAL (RFA) 1-877-416-7873
TD 1-888-720-0075


Trusted Info Sources re COVID-19 include:
Excellent information about the coronavirus from
MedCram
CDC
- Centers for Disease Control and Preventions
---
FOLLOW