Mortgage Blog
Mortgage It Right!
Rikki's Grandmother's Apple Sauce Cookies
October 14, 2020 | Posted by: Kelleway Mortgage Architects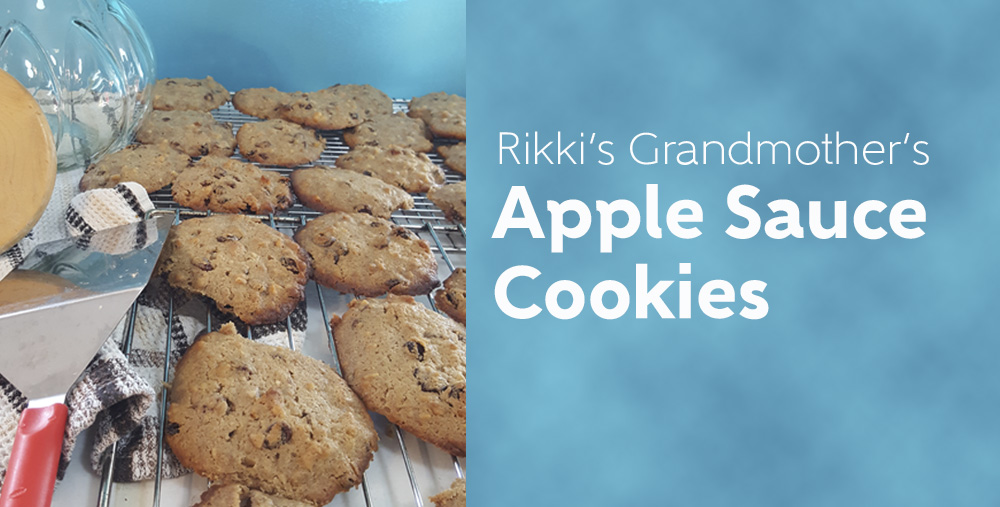 Ingredients
1 cup packed brown sugar
1 egg
3/4 cup shortening
1 cup apple sauce
1 cup flour
1/2 tsp salt
3/4 tsp cinnamon
1/4 tsp nutmeg
1/4 tsp cloves
1 cup chopped walnuts
1 cup raisins (or more if you like)

Directions
Cream brown sugar and shortening until fluffy.
Beat in egg and applesauce.
Sift together flour, salt, cinnamon, nutmeg, and cloves.
Stir into wet ingredients.
Stir in walnuts and raisins.
Drop in 2 Tblsp portions onto greased cookie sheet. Bake 325 F degrees for 11-12 minutes or until golden brown.
---

FOLLOW