Mortgage Blog
Mortgage It Right!
When my home sells...What do I do with my mortgage?
June 16, 2016 | Posted by: Kelleway Mortgage Architects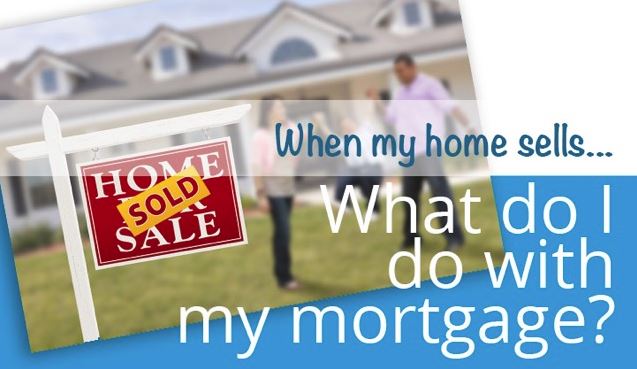 Suppose you decide to move and you already have a mortgage on your home. What will you do with your existing mortgage when you sell your current home?

• Pay out mortgage and any exit costs*
• Port the mortgage (rate and balance) to the new property*
• Hold two mortgages on two properties*
• Have the new buyer assume your mortgage*

*subject to current lender policies and government regulations

When you sell your home you will need to pay out your existing mortgage with the proceeds from the sale of your current home. No worries, the lawyer handles the sales transaction, receiving money from the buyers' lawyer and adjusts for property taxes, condo fees, etc. Your lawyer will give you a statement for all of these items.

Your existing mortgage is the promise you made to your lender to pay back the loan secured by a piece of real estate. In selling your home, you are changing one of the main "corners of criteria" (i.e., the Property) for which you qualified to receive the original loan. The four main criteria on which your mortgage application was approved were based upon four strengths, namely:

C - Credit History
E - Equity (or down payment)
I - Income
P - Property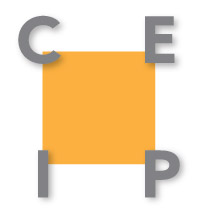 Now that one (or more) of the main "corners" is changing, the mortgage will need to be changed accordingly. There are a variety of actions to discuss with a knowledgeable mortgage professional in order to make the right choice as to what to do with your mortgage.

Expect to re-qualify, in some fashion, even if you are porting your existing mortgage to a new property. If your current mortgage is portable, the lender still needs to review your credit history, equity (down payment), income and the property you are buying. Please note that not all mortgages are portable; for example, secured lines of credit (LOC) are typically not portable.

Discharging the Mortgage

In most cases, the proceeds (net money you receive from the sale of your existing home) is enough to pay off the outstanding balance and exit fees of your existing mortgage. Most mortgages are "closed" but allow the borrower to repay the mortgage balance along with an exit fee.

"Porting" Your Mortgage.

Often your current lender will allow you to take your current mortgage interest rate and balance to the new property. You may need a smaller or larger mortgage balance to purchase the new property. Additional mortgage funds come with a new interest rate that is then blended with your current interest rate. Starting with a smaller mortgage than you have currently may result in paying some exit penalties. Either way, the new property becomes the new real estate security for the loan.

Lenders policies on porting differ. However, most port policies have one restriction in common and that is time. There is a limited period of time (typically ranging from 30 to 90 days) to port the mortgage. Please note, since the lender has no guarantee you will be using their mortgage funds again, you will pay an exit fee. Most of the time, the exit fee will be refunded to you in full or in part if you port the mortgage within the lender's allowable time limit. Be aware that some lenders allow you much longer time periods than others to port your mortgage but other conditions may apply.

New Mortgage on the new Property

You may apply for a new mortgage with a different lender, or even the same lender. The lender will need to qualify you and the property for the new mortgage even if you were a previous mortgage client with that lender. That new mortgage may have different features and terms that you find more desirable.

It may be advantageous for you to pay an exit fee and break your existing mortgage contract and start a mortgage with a different lender.

The new mortgage product may prove to be a better fit for your current and future plans.

Bridge Financing

OMG, this gets complicated. In short, bridge financing is when you need the money to purchase your next home before you receive proceeds of sale (cash) from your current home.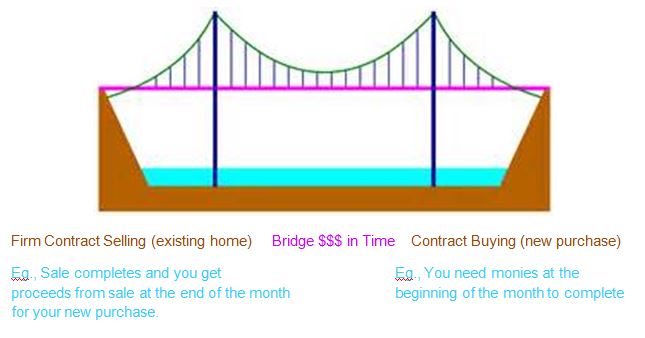 For bridge financing to work, you MUST have:

1) sufficient equity in your current home,
2) a firm contract selling your current home (all subjects removed or waived),
3) a sizeable deposit held in trust by your realtor's brokerage, and
4) an accepted offer to purchase the new home.

Not all lenders offer bridge financing. For those that do, their policies are similar but not the same. However, all require that you must have a firm sale of your current home and an accepted offer to buy your next property before they will consider an application for bridge financing. If approved, for a short and defined period of time you will own two properties.

A common mistake happens when you find a place to buy (accepted offer) and have not yet sold your existing home. Without a firm sale of your existing home, bridge financing will not "bridge" the gap between the timing of your sale and purchase.

Buying a Property before you have Sold the Other

Suppose you have your current property listed and do not yet have a firm sale. But, you find the right property to buy. Your realtor writes an offer and it is accepted by the sellers. How can you purchase the next home while you are still in the process of selling your current one?

This situation hinges on the amount of equity you have in your yet-to-be sold property and the amount of mortgage you will need to buy the new-to-you property. If there is enough equity, some lenders will loan funds based upon the property security without relying too heavily on income and credit history qualifications.

In some situations this scenario is necessary. For example, perhaps you are relocating for work from one part of Canada to another. In order to buy the right property at the right time at the right price, you may have to carry two mortgages on two properties. This can be stressful if you do not understand what the buy-now-and-sell-later process involves.

Buyer Assumes Your Mortgage

Sometimes it makes sense to allow the buyer of your existing property to also assume the mortgage you have with your lender. For example, your mortgage may have some terms (including a lower than market interest rate) that could attract more buyers for your property.

To avoid pitfalls with your current lender, first consult with a knowledgeable mortgage professional to find out whether your lender will permit your mortgage to be assumed by the buyer. Your mortgage professional should be able to calculate whether this option is financially viable for you. Then, consult with a lawyer who can explain the pros and cons of arranging a mortgage assumption and who can draw up the necessary legal documents.

For mortgage advice, call Kelleway Mortgage Architects at 604 476 0053.

What's the Next Step for You?

1) Keep us in mind and on hand in case anyone you know runs into the same sort of situaltion.
2) Share this post with your friends and family because you never know when the info could come in handy.
3) Call or Email Us just to connect and get started talking about your plans. (see below)
4) Sign Up for Glen's Perspective newsletter > Click here
Glen Kelleway, BSc, AMP, Senior Mortgage Planner & Owner
If you would like us to contact you by phone or email, please click Contact Us Kelleway Mortgage Architects will get back to you within one business day.

Phone: 604-476-0053
604-476-0053
Toll Free within North America: 1-866-476-0053
1-866-476-0053 FREE

Email: glen@mtgitright.com
(The first time you use this email address, please call first to validate yours. Otherwise, our SPAM filters will block your email and we will not see it.)

Join us on Facebook: > Click here
Send us a comment or question, we'd be happy to hear from you! Or call 604 476 0053 or 1 866 476 0053.