Mortgage Blog
Mortgage It Right!
Increase Your Home's Sale Value
August 5, 2018 | Posted by: Kelleway Mortgage Architects
Your Home Will Sell For More If It Features These Colours
Hold on! Don't put up that 'For Sale' sign just yet.
---
A new study conducted by Zillow Porchlight found that homes with certain rooms painted blue, beige or grey sold for more than similar homes with white walls. And so, because we want to ensure you get the most buck for your abode, we're highlighting seven ways to incorporate these magical money-making hues into your home.

A soft grey-blue kitchen
Paint your kitchen (cabinets or walls!) a soft grey-blue. The study found that buyers would pay up to $1,809 more for a home with a soft grey-blue kitchen than one in any other colour.

A pale blue bath
Opt for a pale or soft periwinkle blue for your bathroom. The study found that bathrooms in these colours sold for up to $5,440 more.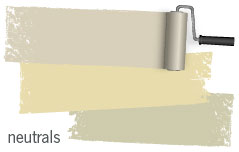 A neutral-coloured living room
Homes with light beige, pale taupe and oatmeal-coloured living rooms sell for $1,926 more.

A cadet blue bedroom
Paint your bedroom a light cerulean or cadet blue colour and you'll see your house sell for up to $1,856 more.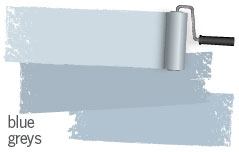 A blue-grey dining room
Opt for a shade of blue-grey paint in your dining room and get up to $1,926 more for your home.

A greige exterior
Want an extra $3,496 for you house? Paint your home's exterior greige — a mix of light grey and beige. Zillow's study found that homes painted greige sell for more than homes painted tan or brown.

Navy blue front door
Adding a pop of colour to your home's exterior will draw in potential buyers. Zillow's study found that homes with navy blue or slate grey front doors sold for up to $1,514 more than houses of similar value.